My lesson for today from my 8 year old :)
I was Inspired to start using SocialCam by Rodd Lucier @thecleversheep and Darren Kuropatwa @dkuropatwa :)
3 tags
Getting started with #etmooc
I posted my introduction in the google + community but it was just about me professionally which isn't usually how I like to describe myself… I am a mom to beautiful 8 year old Kyla and partner to a teacher/writer/outdoor adventurer Kevin as well as a host/friend to a lovely Springer spaniel Ellie. I am a learner, runner, friend, co-conspirator, early-riser, live-music fan, red wine drinking,...
Why Technology Training for Faculty is a waste of...
The title of this blog post caught my eye for obvious reasons… http://onlinelearninginsights.wordpress.com/2012/11/12/why-tech-training-for-faculty-is-a-waste-of-time/ via onlinelearninginsights The title drew me in and the post itself reminded me of the conversations we've had in meetings last week as well as a theme that has been coming up repeatedly for the past several weeks...
Today is "Retreat day"... words of the day are...
Today is our Centre for Teaching and Learning Retreat day… we don't normally set aside one whole day at this very busy time of the year but we are starting off a year with a larger team, a strategic initiative (College e-learning strategy which focuses on blended learning), and a focus on transforming teaching and learning practices. Hving new members join our team along with a new...
What seemed like a simple request...
Late August is a busy busy time of the year in education. There is lots of hustle and bustle to get courses, spaces and technology organized for the start of the new year. Yesterday I recieved a pretty typical request by email for some help that at first appeared to be about how to make better use of our college LMS (Learning Management System). I replied back that I did have some time and...
Powerful Learning Practice (PLP) a year in...
Last week was a busy week in regards to connecting the dots, finishing projects, making new connections and re-establishing old ones… As part of our presentation for PLP I gathered my throughts and collected the past year in review using Storify to create my reflective story… here is the link: http://storify.com/AlanaCallan/going-back-to-basics-asking-big-questions Special...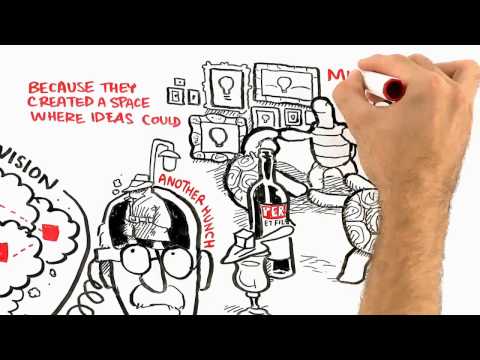 Resources for the Deployment of Tablets
After researching, setting up and documenting our small tablet deployment at the college, I realized that sharing the resources might help others that have a similiar project. Our tablet deployment has been set up to encourage faculty and staff to use the new technology for their own purposes (play, try, discover) while they think of how it may or may not affect their teaching practices or...
An Informal Learning Event: Technology Petting Zoo
Before Christmas a small group of staff got together to organize an event that was a little less formal, a lot more hands on and definitely revolved around fun. Once our planning started, a serendipitous email came from another colleague suggesting the following as a possible PD format: Electronic Gadget Petting Zoo And thus a theme was hatched for our event… :) Yesterday (February...
Keep it simple...
I'm finding that its easier to create short videos when offering support to folks with tasks and questions they are having when using technology. I can create a short video clip using screen capture software (currently using Screencast-o-matic) and uploading the video to youtube.com where I've created a channel. Once the video clip is done I can simply send the link to the video in an...
Meaning... change... and shift...
Just got out of a course design meeting … it was one of those meetings where ideas were flowing, sharing was happening and you could feel a shift occurring. I wanted to put words to screen before it all got lost in the rest of the day… The meeting began with a concrete starting place, we asked the subject matter expert to describe what we could expect of the learners at the end of...
I am happy to share...
A small group of faculty and myself are working to put together a professional learning 'event' where faculty are sharing and showing their colleagues how they are using technology to enhance learning in their classrooms and spaces. The session is meant to be an informal and fun event where staff are encouraged to bring their own technology, try something new, or to begin the...
Formal vs. Informal Learning
For the past two years I've been completing my Bachelor's of Education in Adult Education through Brock University. Completing this degree was something I had set as a goal for myself and it was part of some unfinished educational business for me. When I graduated from University in the 90's, my goal was to go to teacher's college. I unsuccessfully applied and ended up getting a job at Fleming...
#ECOO11 - Great connections, conversations and...
ECOO11 was a first for me for many reasons. It was my first time attending. It was my first time meeting people face to face that I had communicated with on twitter. AND, it was my first time a conference was so closely connected to my current professional PD that the conversations, and learnings are continuing and building as we continue to connect. I had hoped to share my conference notes via...
Working on my 'plan' ...
Up early this morning to work on my first assignment for my course which is outlining my 'plan' for my personal inquiry narrative. My final product for this project will include text, video and images so while I was working on my 'plan' I ended up creating two wordles using words I use to describe how I learn and words that I value as an educator… Alana as...
Unplug'd 11: 25 Kilometres later
It's been six weeks since the unplug'd11 community said goodbye and we all headed back to our regular lives. But we were not the same people returning to our normal routine. Many of us had formed friendships with people we had never met before based on common passions, and we had experienced an openness with each other that we believed was rare in a classical PD venue. For Heather...
WARNING: Changes can make you feel uncomfortable...
During the summer I had taken part in a course redesign project with our Introductory Computing team (Introductory Computing is a mandatory first year course for all of our students) . A small team were charged with redesigning the course to work with the new 1 + 2 weekly structure. One hour would be spent in a lab with an instructor and two hours would be spent engaged in self-directed...
Advancing Learning Conference - Bridging the Gaps
What a wealth of fabulous learning conversations and sharing at the Advancing Learning Conference in Rainy Sarnia. I wanted to get a few of my notes/thoughts organized while they are still fresh and in context :) They are mostly point form… The event that had the biggest impact for me was Micheal Wesch and his keynote address. He was unable to be with us in person and had to connect via...
View from the panel...
Tonight's Social Media: Impacts on Learning and Teaching panel discussion was very interesting…. I've never sat on a panel before and was a bit nervous. There were four of us; me, a faculty member, student, and administrator (from the registrars office). We were all asked three questions that were sent out to the panel and the college community ahead of time. 1.  What is...
How do you "plan" a grassroots movement??
Just came out of a Professional Development Planning meeting (okay so that was last week :) - our job was to take some linear charts and put together a cohesive professional development plan that could be taken to our senior leadership in the near future. Easy peasy eh… Task: Continuous Faculty Development Pathway that focuses on Faculty competencies and the topics/areas that faculty have...
Scribblar.com - Simple, Effective Online...
This is a very cool and easy to use free collaboration tool - I attended a session yesterday afternoon (Educon 2.3) that used Livestream (that has a chat stream as well) and this tool fur the participants to participate in a live event (designing effective learning space) and for our online group to participate and create our own plan complete with images, text, sound etc., very very easy to use...
Haven't been here in a while ...
Wordle post inspired by @shannoninottawa 's blog.   click on the graphic to view on a larger scale. I ran this blog through wordle to see what words it would use to create a personalized graphic specific to me :)
My new favourite thing: Livebinders.com
This is so cool and its free - Livebinders.com is a tool that allows you to create an online 3 ring binder online which you can use to organize your online resources… I've seen examples shared on twitter and have started following @livebinders there - but while searching for materials for a course project I remembered I had saved a few of them as examples - then I started to look...
More Amazing EdTech Links & Resources (interactive...
1. Source for Interactive Websites: provides a huge selection of links to standards-based cross curricular web resources for grades Pre-K through 12. These resources are intended to enhance online learning opportunities. @ShellTerrell 2. Twelve Interesting Ways to Use iphones and/or ipod touch in the classroom - powerpoint presentation with lots of good information. @shellterrell 3. 50 Well...
Need to get back to sharing :)
Over the last little while I have been saving a lot of favourites and now need to get back into regular sharing and reflecting. Jumping back in going to share some links from a few months ago: Wanna use Twitter? - A Prezi to get awesome YRDSB teachers to build their Professional Learning Network online. Remix, reuse, recycle. Created and shared by @r_o_w_a_n - excellent presentation!! Teachers...
Notes from PD Session on Facilitation: Tips and...
A great deal of the discussion was in regard to preparing for your session in advance - really focused on getting to know who your client is in advance: questionnaire focus group survey Pre-work and pre-communication was an important (if not more than) the actual session. First part of the session - content and purpose (vital) Set the agenda - layout the whole session - base it on the...
My Conference Notes:
Educational Technology Conference - Humber - Let's Get Creative!! May 27 and 28 Conference at Humber College… http://www.onlinelearning.humber.ca/etc2010/sessions.html Annual educational technology conference for Ontario Community Colleges - 2010 Conference Theme was let's get creative. 2010 marked a big change in the conference - twitter stream was advertised and highlighted...
Trent/Fleming Teaching and Learning Conference
This conference was a first for me as I was part of the organizing committee. The committee was a small but mighty group consisting of Angie Best (Trent), Trudy Heffernan (Fleming), Janet Honsberger (Fleming) and myself. My main role was to solicit Fleming folks to present at the conference and deal with some of the logistics. Angie and MaryJane Pilgrim (Trent) organized with the Trent faculty and...
It's been a long while...
I really wanted to write on a regular basis and then work got in the way :) Startup time at the college truly takes over at the start of every semester - took a brief break and now I'm back - have been saving links and items during the hiatus and now its time to get back at it. Facebook Information for Educators - This facebook page provides some valuable information and answers to...
Pew Research, 5 Ways to go Green,5 Ways to...
1. No surprise here - Teens text - alot. Texting according to this report has surpassed face to face communication for teens peer to peer, but still prefer to call mom and/or dad. http://pewinternet.org/Reports/2010/Teens-and-Mobile-Phones.aspx 2. Five very interesting sites/project to check out for Earth Day:Oceans, calendars, kids projects and reducing your carbon footprint. ...
15 tags
Computational Knowledge Engine, Portable Radio,...
Post #9 1. http://www.wolframalpha.com/educators/lessonplans.html#math  Probably the coolest thing I've seen in a long time… Wolfram|Alpha is a computational knowledge engine. It computes answers to specific questions on the fly using its built-in algorithms and an ever-growing collection of data. This lets you and your students ask questions that have never been asked or...
8 tags
Online Self Assessment for Faculty, Informal...
Post #8 1. http://weblearning.psu.edu/news/faculty-self-assessment  Online self-assessment for faculty who are interested in teaching online 2. http://janeknight.typepad.com/pick/2010/04/everything-you-want-to-know-about-informal-learning-.html  Everything you wanted to know about informal learning - attend a webinar featuring Jay Cross the "father" of informal learning ...
5 tags
Comprehensive Online Video List, A Field Guide for...
Post #6 1. A very very very very very very comprehensive list of online video resources!! http://www.accreditedonlinecolleges.com/blog/2010/100-video-sites-every-educator-should-bookmark/  2. This blog post and presentation is entitled "A Field Guide for Change Agents". It was something that came out of an online collaborative session at an Education conference in Philadelphia this...
5 tags
Using Twitter in the Classroom
Post #5 Students can tweet comments or questions via laptop or cellphone or they can add to the discussion after class. Easy way to answer questions especially if you're shy. http://mashable.com/2010/03/01/twitter-classroom/  Makes you sum up thoughts concisely - 140 character limit
8 tags
Passion Changes Everything, Technology and Culture
Post #4 1. Participated in the online Webinar last night with Sir Ken Robinson (Author of the The Element - How Finding your Passion Changes everything) - upwards of 520 educators and interested folks in the Elluminate virtual session - very cool - he told some cool stories - I'm attaching the link to the recorded session here. http://www.learncentral.org/event/60493 2. Podcast from CBC...
21 tags
Sistine Chapel, 70 Tools, Blended Learning, Highly...
Post #3 1. http://www.vatican.va/various/cappelle/sistina_vr/index.html Very cool virtual tour of the Sistine Chapel 2. http://langwitches.org/blog/2010/03/29/70-tools-in-70-minutes/ 70 tools in 70 minutes - slideshare presentation: Digital Images, Editors and Generators Video Audio Screen Capture Web Spaces Chatroom/Backchannel Presentations Mindmapping Polling Mapping Digital Storytelling...
14 tags
SMART Board, games, and worksheets
Post #2 Here is a sampler of online resources for Interactive Game and activities for teachers - I included a site on SMART board activities as well. 1.  http://bit.ly/N07Rf This one is really cool - Classroom Game Template including: Price is Right, Who Wants to be a Millionaire, Family Feud, Jeopard AND Survivor among many others - includes the PowerPoint templates, directions etc., 2....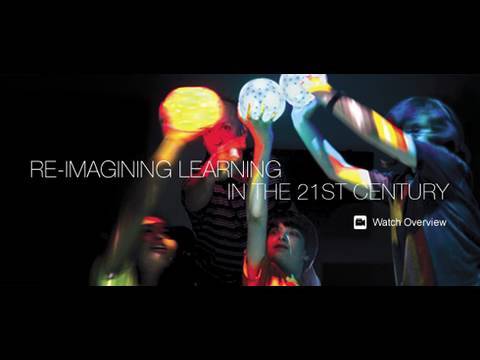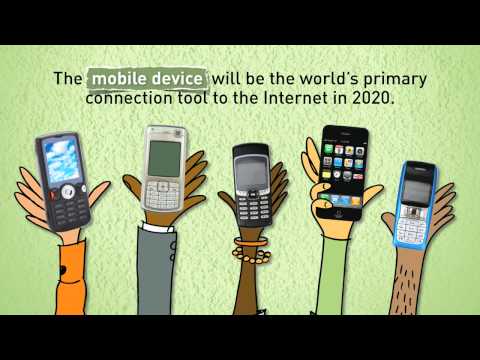 1 tag
Virtual Microscope from NYU School of Medicine
Post #1 1. Found this really cool virtual microscope site from NYU School of Medicine…. http://cloud.med.nyu.edu/virtualmicroscope/ Much much more to come…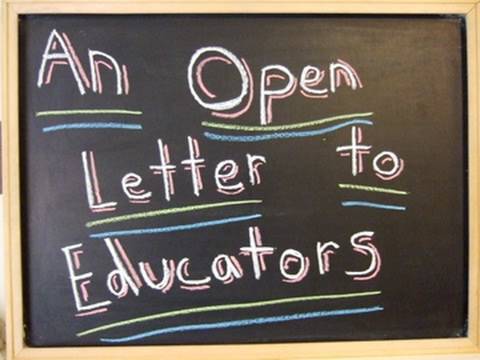 "One in a while you get shown the light in the strangest of places if you look at..."
– Grateful Dead